North Dakota Recreation Map
The North Dakota Recreation Map is the first map product to show the real richness of recreation potential in The Peace Garden State. One side provides a full state map that features Public & Tribal Lands, extensive highway detail, point-to-point mileages, recreation attractions, campgrounds, parks and wildlife areas, fishing access points, and hunting units (GMU). The reverse side features categorized recreation listings with helpful descriptions, current contact information, and map grid references.
ISBN: 9780783499116 Cover:4.25" x 9" Sheet: 38.25" x 27"
Map side (Scale 1:633,600)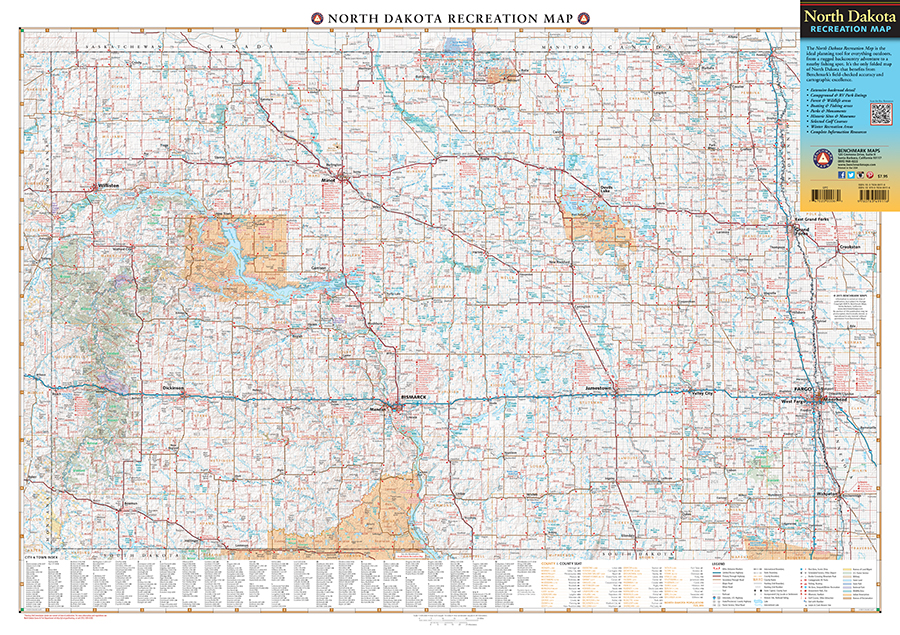 Recreation side:
Map detail: