California Road Map
August 7, 2018: We're out of stock for about 10 days. Still available now in stores and on Amazon.
This folded map of the Golden State is the ideal companion to the California Road & Recreation Atlas. The entire state is shown on one side and is enhanced with enlargements of the Redwood Coast, Nap/Sonoma, Lake Tahoe, Yosemite Valley, Monterey, Santa Barbara, and Palm Springs areas. Metro areas (Bay Area, Los Angeles, San Diego, and Sacramento) are covered in detail for urban exploration.
ISBN: 9780783499048 Cover:4" x 9" Sheet: 27" x 35.75"
State map side (Scale 1:1,318,821)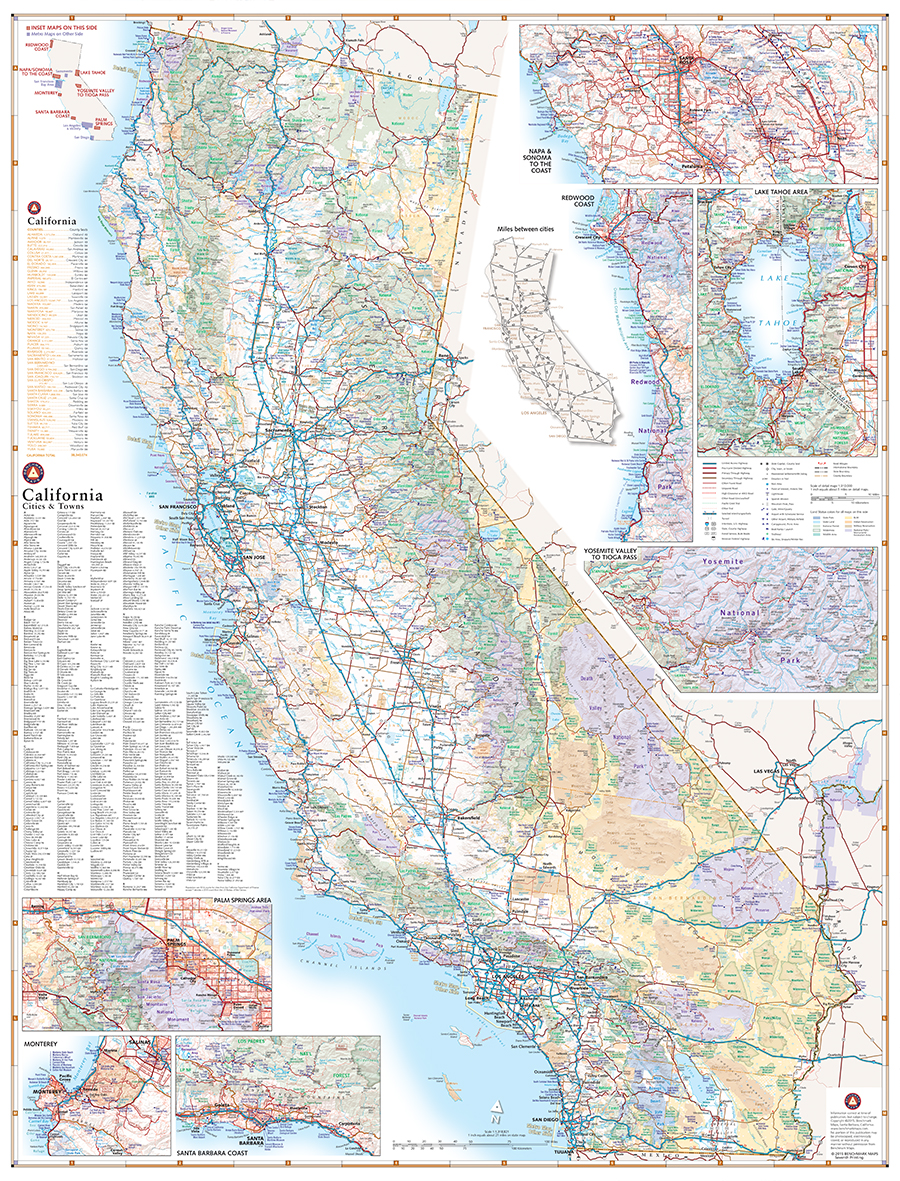 Metro map side: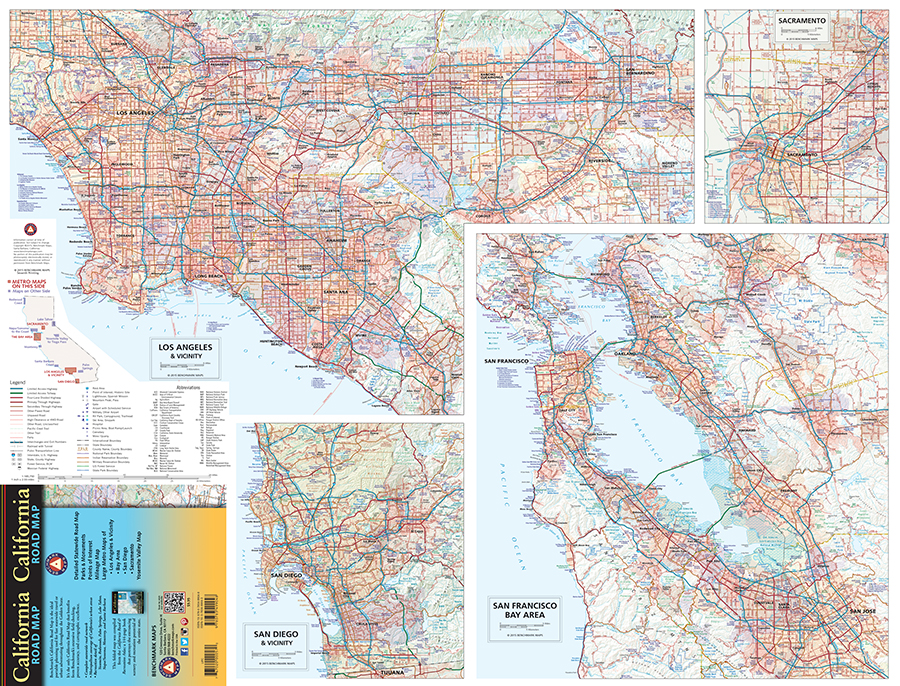 Map detail: