Wyoming Road & Recreation Atlas
Our new 3rd EDITION Wyoming Road & Recreation Atlas has arrived!
Wyoming is the heart of the American West. Experience the wild spirit of Wyoming with Benchmark''s Wyoming Road & Recreation Atlas. No other map product can better portray Wyoming''s rugged, sky-scraping peaks, or the vast openness where the deer and the antelope really do play! Benchmark''s field-checked Landscape Maps clearly depict the terrain, and pinpoint the many backroads that crisscross the state. The Recreation Guide includes mule deer hunting units and details the many outstanding recreation destinations and opportunities within. Dimensions: 16" x 11". 96 pages. 3rd Edition, 2018. ISBN 978-0-929591-02-5
Map Scales: Recreation Maps 1:750,000 1" =11.8 miles. Landscape Maps 1:250,000 1" =4 miles. Metro Maps 1:180,000 1" =2.8 miles.
Recreation Maps: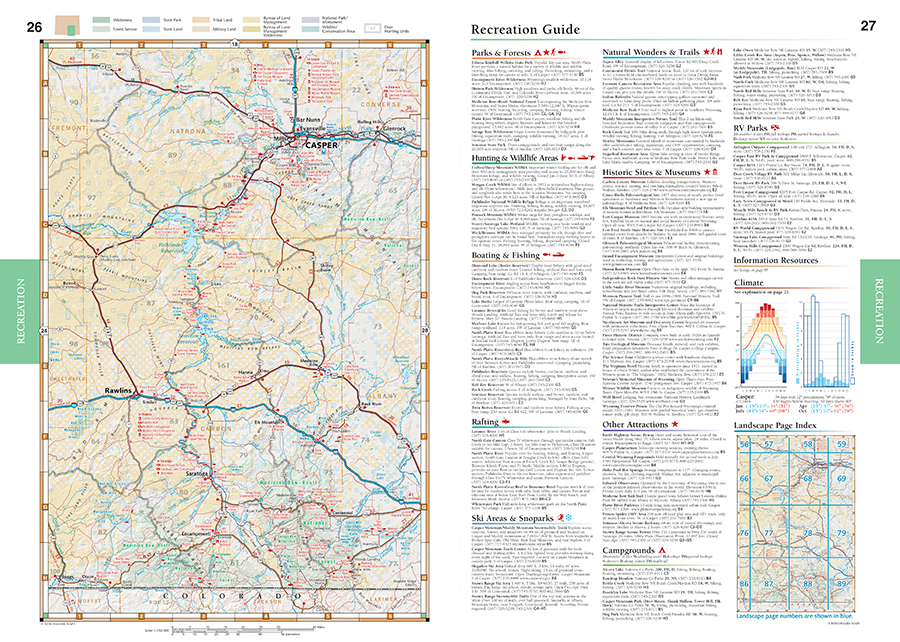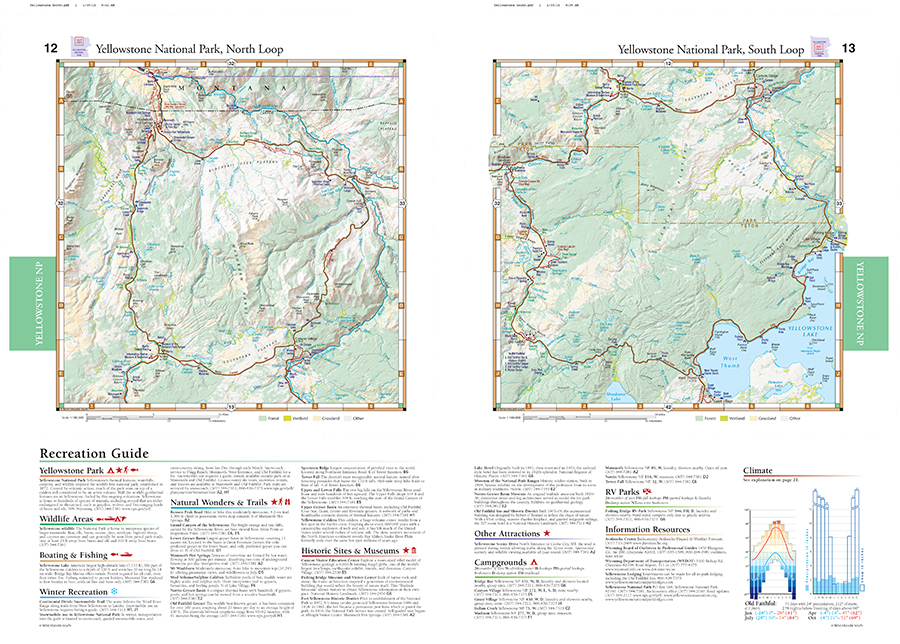 Landscape Maps: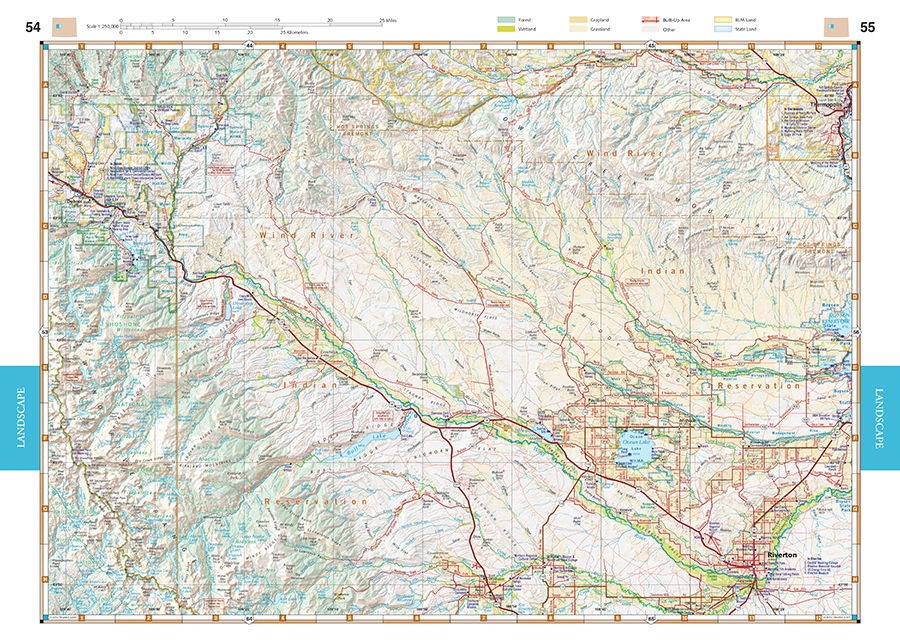 Landscape Map detail: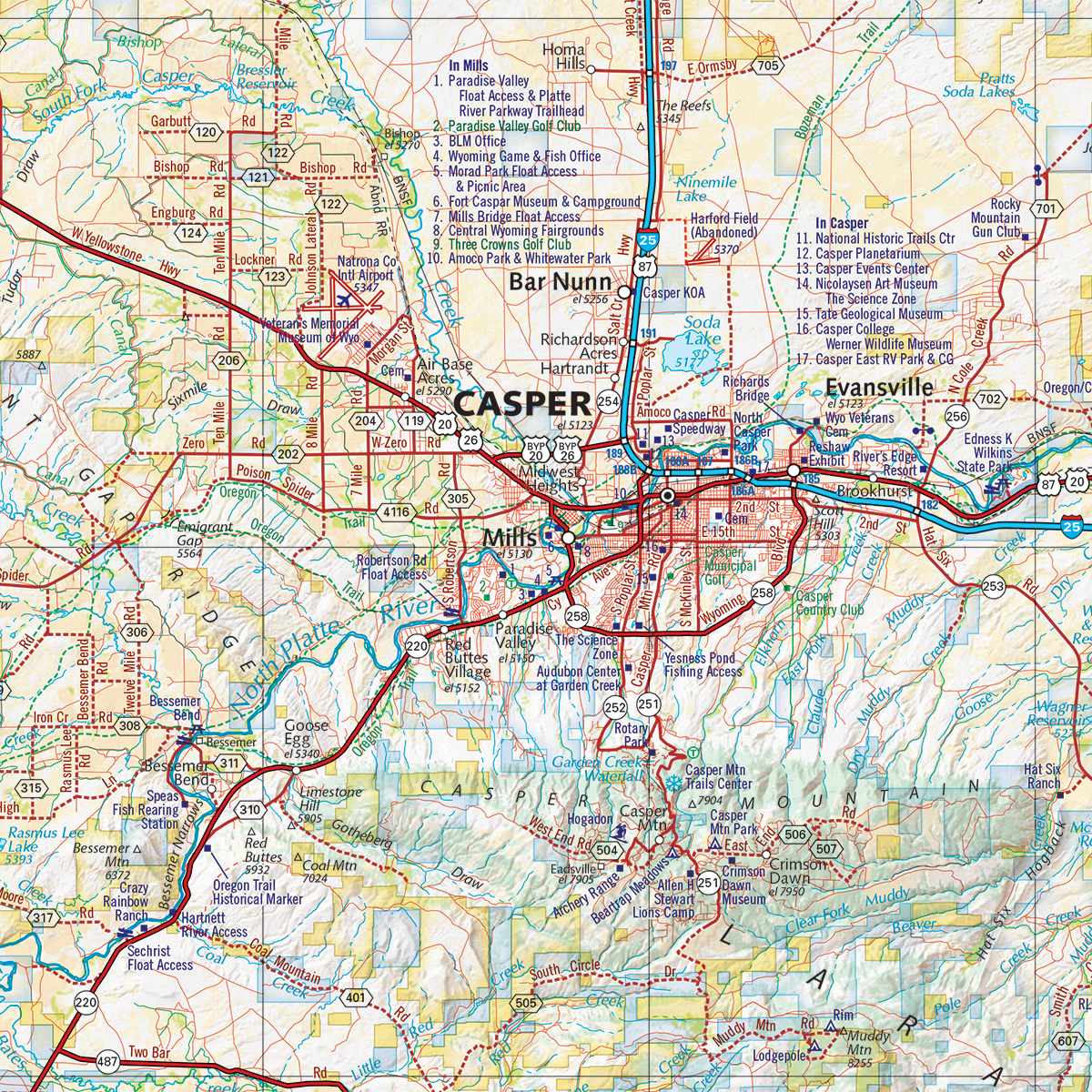 DIGITAL OPTION: Our Wyoming Landscape Maps (blue section of atlas, largest scale) are now available as seamless digital downloads in the Avenza Maps app for iOS & Android. View image below and click these links for more info.