Arizona Road & Recreation Atlas
Sorry for the inconvenience while we update and print. Please check back in November for a new 10th edition Arizona Road & Recreation Atlas.
The Grand Canyon State abounds in natural beauty and outdoor possibilities. Completely reworked with larger scale Landscape Maps and a comprehensive Recreation Guide, our Arizona Road and Recreation Atlas is an invaluable resource for adventure planning and exploration.  Our first ever Arizona Recreation Map is now available to help guide you on your next trip to the southwest. Dimension: 16" x 11". 112 pages. 9th Edition 2015  ISBN 978-0-929591-90-2
Our maps of Arizona are field checked for accuracy, and feature all of the important outdoor recreation categories and cultural interests.
Highways of the Western U.S. and Arizona (I8, I10, I40, I17, I19, I15)
Detailed Grand Canyon Map
Recreation and Public Lands Detail with game management and unit boundaries
Highly Detailed Landscape Maps
Index of counties, cities, parks, mountains, lakes & rivers, ghost towns, and locales.
Phoenix Map and Tucson Map (metro area enlargements)
GPS Grid
Map Scales: Recreation Maps 1:1,000,000  Landscape Maps 1:285,000  Metro Maps 1:125,000
Recreation Maps: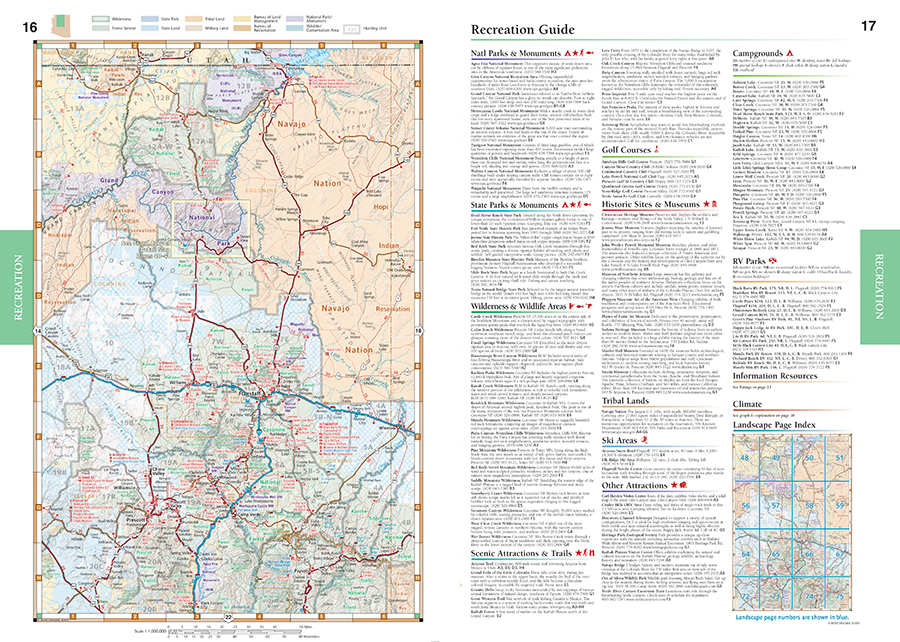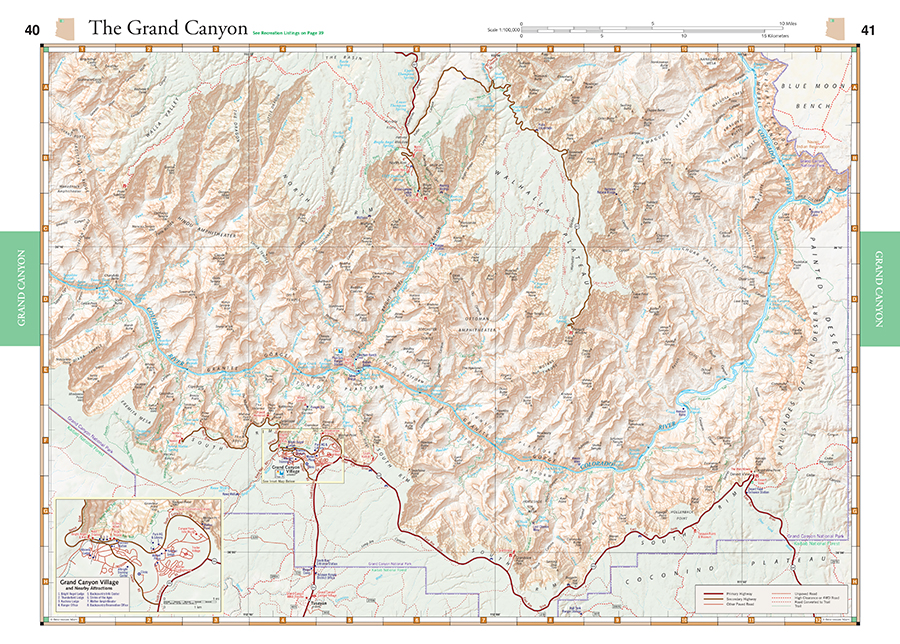 Landscape Maps: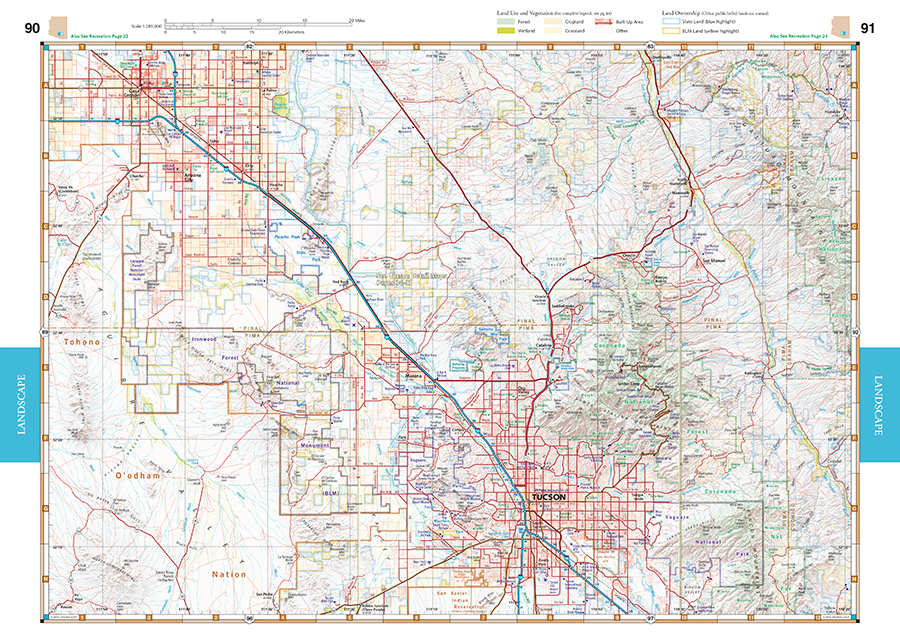 Landscape Map detail: