Spruce Knob – Seneca Rocks NRA
This 40" x 30" wall map illustrates some of West Virginia's best public lands and recreation sites. Spruce Knob is the state's highest point at 4,863 ft., and Seneca Rocks features some of the best rock climbing in the eastern U.S. This map also highlights recreation access in the surrounding Monongahela National Forest, several wildlife management areas, and nearby state parks.
Each wall map is individually printed on high quality semi-matte photo paper, then rolled and shipped in a tube from our cartography hub in Medford, Oregon.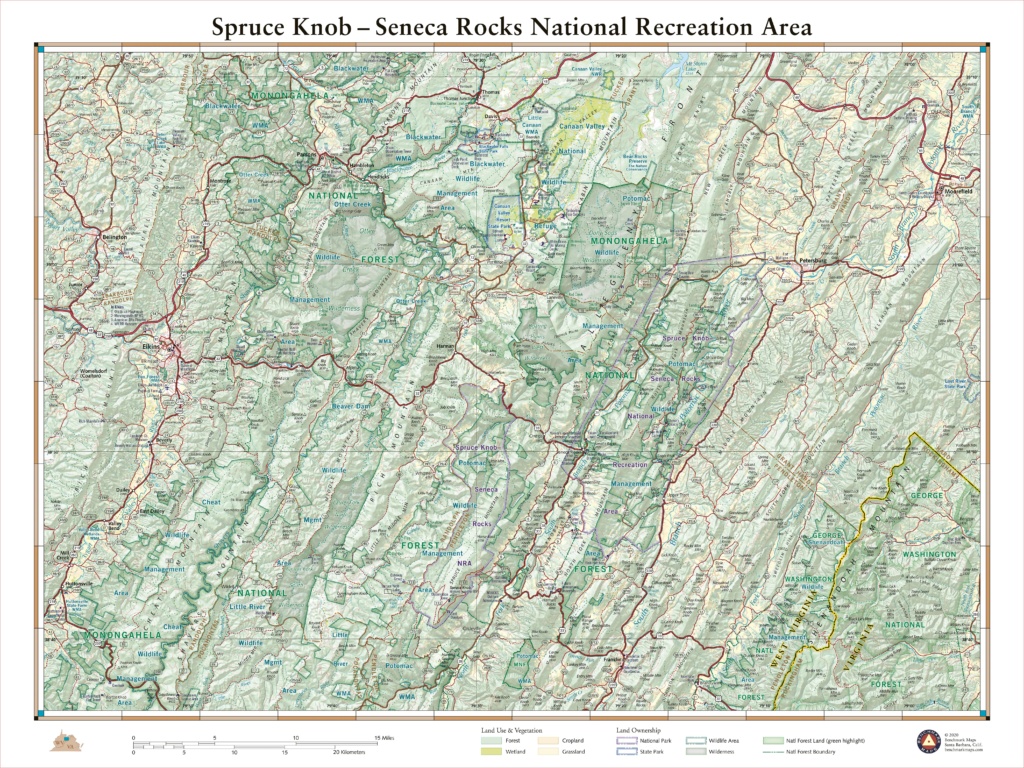 Have a specific wall map in mind? We can turn the pages of our atlas Landscape Maps into custom wall maps. Click here for more info about Print-on-Demand Atlas Pages