Oregon Road & Recreation Atlas
Our new 8TH EDITION Oregon Road & Recreation Atlas arrives in January 2018.
DIGITAL OPTION: Our Oregon Landscape Maps (blue section of atlas, largest scale) are now available as seamless digital downloads in the Avenza Maps app for iOS & Android. View image below and click these links for more info.
Dimension: 16" x 11". 112 pages. 8th Edition 2018. ISBN 978-0-929591-60-5
Our maps of Oregon are field checked for accuracy, and feature all of the important outdoor recreation categories and cultural interests.
Highways of the Northwestern U.S. and Oregon (Hwy 20, I5, I84)
Recreation and Public Lands Detail
Highly Detailed Landscape Maps
Index of counties, cities, parks, mountains, lakes & rivers.
Detailed Portland Metro Map
GPS Grid
Map Scales: Recreation Maps 1:750,000 1" =11.8 miles. Landscape Maps 1:225,000 1" =3.6 miles. Metro Maps 1:125,000 1" =2 miles.
Recreation Maps: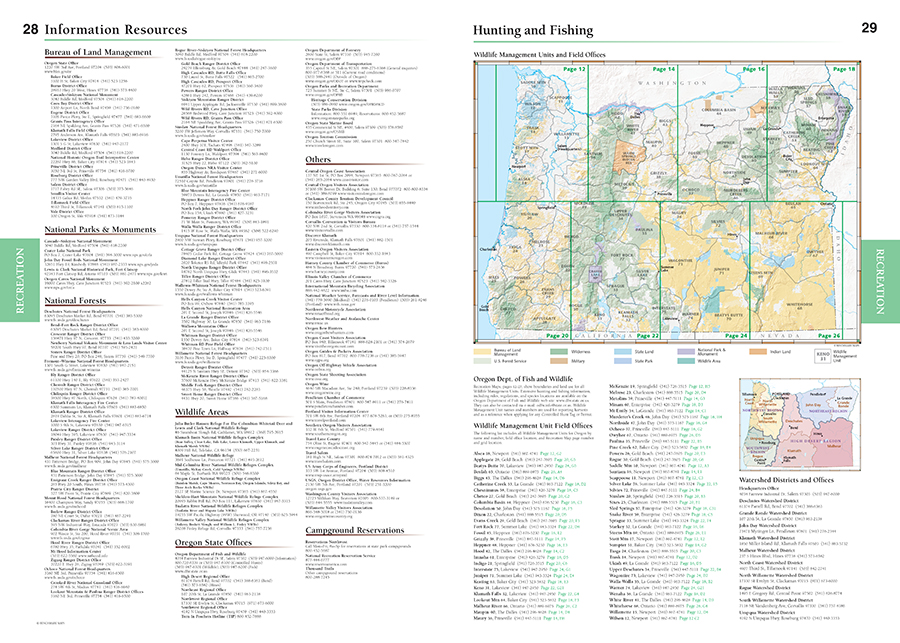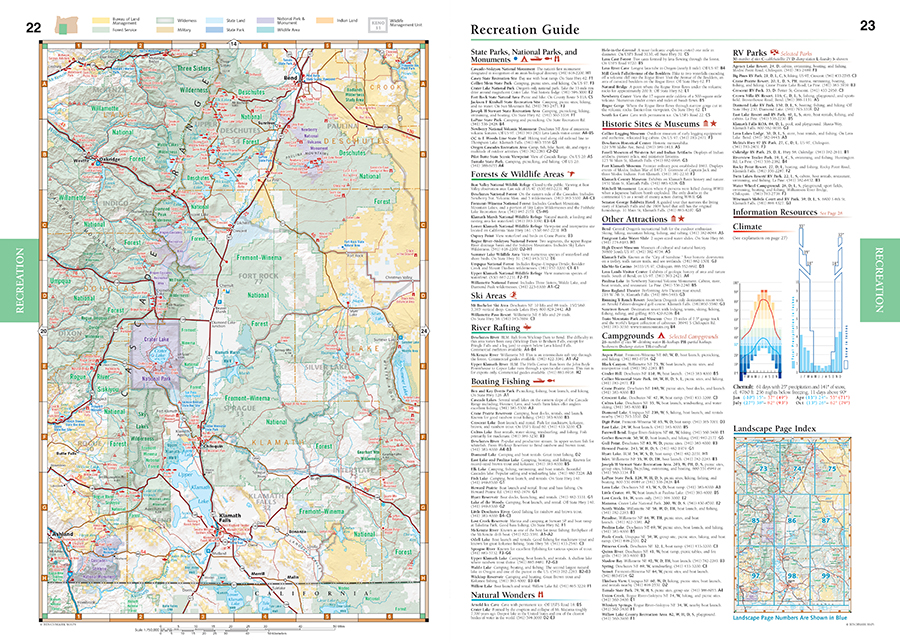 Landscape Maps: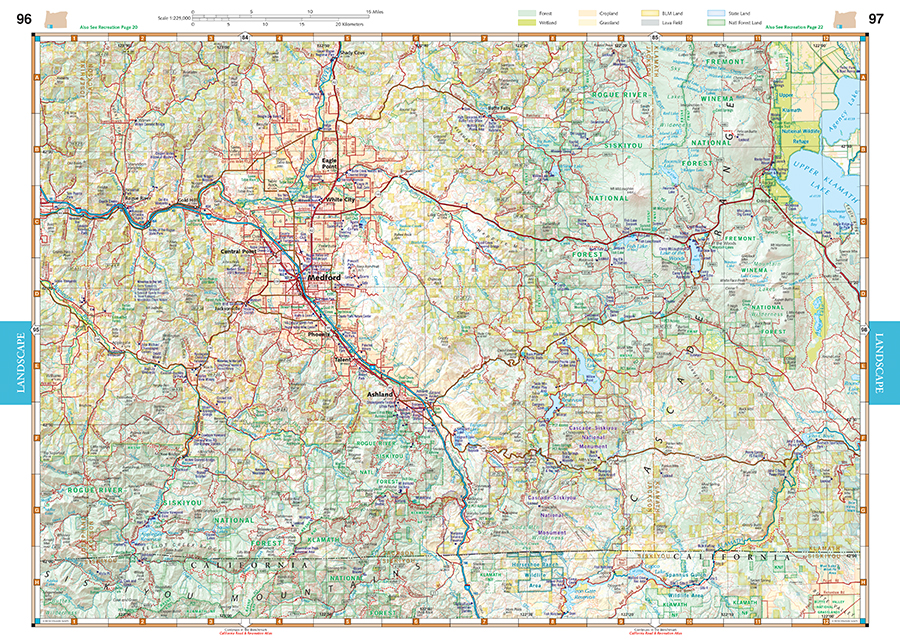 Landscape Map detail: